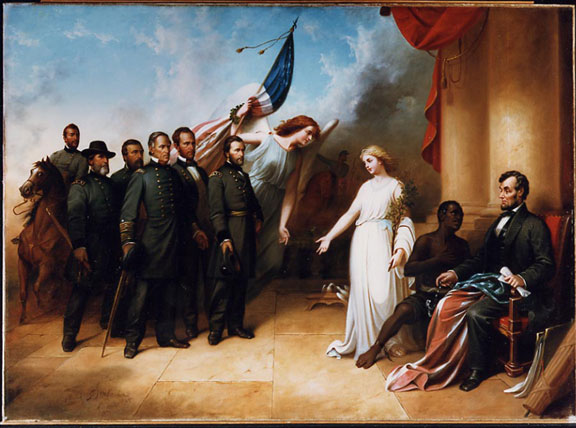 President Lincoln Addressing the Heroes of War in 1865
Dennis Malone Carter (USA, 1820 - 1881)
Oil on canvas, 35 x 47 1/2 inches, signed lower left, "D.M.Carter, New York, 1865". In original ornate 8-inch wide frame. Ex-Masco Corporation.
This picture is no longer for sale but represents the quality of art we have handled in our 50 years of business.


George Washington
Charles Willson Peale (USA, 1741 - 1827)

Miniature on ivory, 2 x 1 1/2 inches, gold frame.

While this extraordinary miniature painting is no longer available for sale it represents the quality of art that we handle.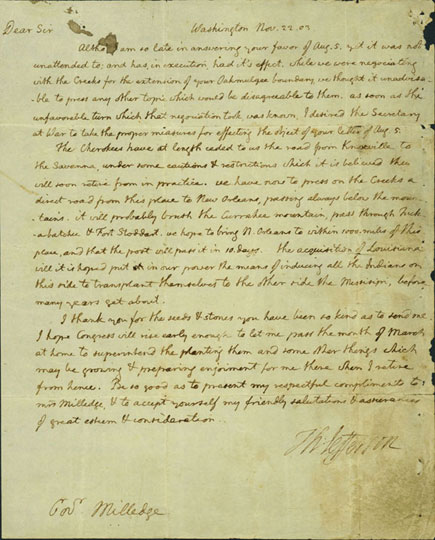 President Jefferson Writes to Georgia Governor John Milledge Regarding the Removal of the Cherokees from Georgia as a Consequence of the Louisiana Purchase
Thomas Jefferson (USA, 1743 - 1826)
This monumental Thomas Jefferson letter is no longer for sale but is representative of the high quality autographs that we handle.



Oval Profile Relief Portrait of George Washington Modeled in Plaster
Joseph Wright (USA, 1756 - 1793)

This wonderful life portrait of our first President is no longer for sale but is representative of the type of Americana that we buy and sell.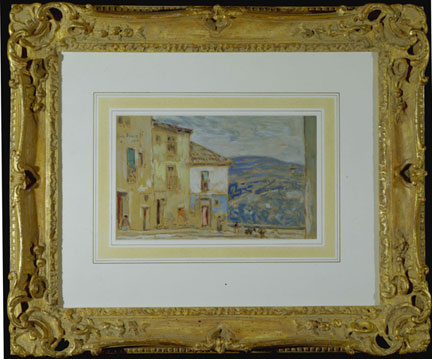 Street Scene in Toledo, Spain
Childe Hassam (USA, 1859 - 1935)
This fine Hassam watercolor is no longer for sale but is comparable to many fine items we have bought and sold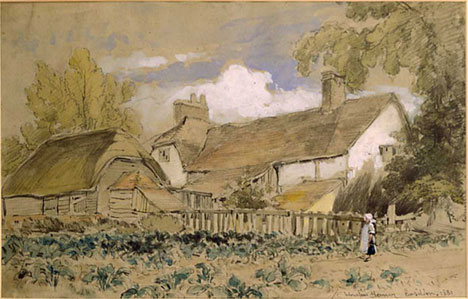 Watercolor of a Farmhouse in Basildon, England, 1881
Winslow Homer (USA, 1836 - 1910)
While this fine watercolor by a premier American artist is no longer available, it is representative of the type of art we wish to buy.



Three Members of the Drummond Family, 1781
Benjamin West (USA, 1738 - 1820)

This famous painting was formerly in the IBM Collection and has been sold.


Brilliant Representation on Ivory of Three Sisters
Thomas Seir Cummings (USA, 1804 - 1894)

Watercolor on ivory, 7" x 5 1/4"; signed and dated lower right, "Cummings pinxt/1844". This incredible example of Cummings' work is now owned by a major museum.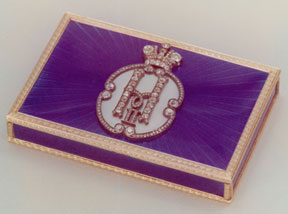 Gold Box Made for Czar Nicholas II
Peter Carl Faberge (Russia, 1846 - 1920)
A fabulous effort of the Faberge workshop. Signed "Perchin" the initials of Czar Nicholas II were contained within a crest constructed of 156 diamonds. Sold many years ago, it is representative of fine objects we buy and sell.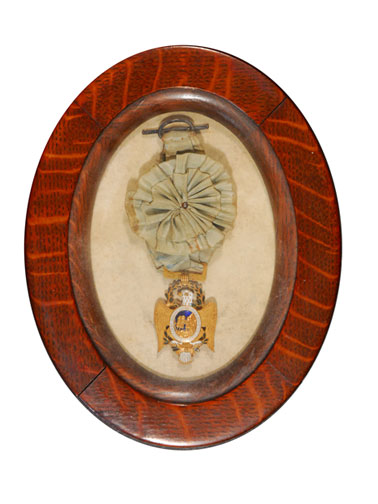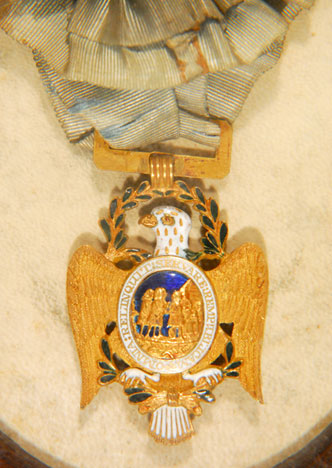 Society of the Cincinnati Medal Presented to Reverend William Linn in 1802
William Linn (USA, 1752 - 1808)

Linn was recommended by George Washington to be the first Chaplain of Congress. He also gave the first eulogy on Washington's death in New York. We are looking for medals and numismatic Americana of this caliber.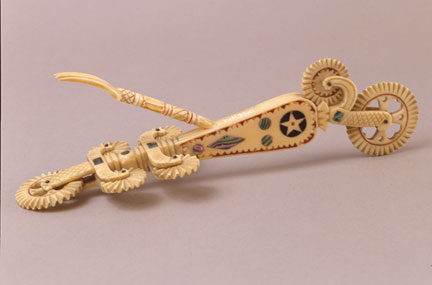 The Finest American Whalebone Competition Pie Crimper with Seven Wheels
American Whaleman (USA, 1840 - 1860)
This wonderful feat of folk art engineering is pictured in several books including Flayderman. We are constantly searching for major pieces of scrimshaw and other whaler's art.



Master Work of this Great French Marine Painter
Jacques-Eugene Feyen (French, 1815 - 1908)

Hundreds of people gather on a beach to watch a regatta; each face is different. We are always looking for important marine paintings.


The Only Known Documented Life Portrait of the South Carolina Signer, Thomas Lynch,Jr.
Thomas Lynch,Jr (USA, 1749 - 1779)

Miniature watercolor on ivory. Illustrated in Historical Atlas of the Rice Plantations of Georgetown County and the Santee River by Suzanne Cameron Linder and Marta Leslie Thacker, page 718


View of Vera Cruz
Thomas Moran (USA, 1837 - 1926)

Although this fine painting is no longer for sale it is representative of the type of art we buy.


Monumental Painting of a Yachting Race
Antonio Gaspara Jacobsen (USA, 1850 - 1921)

Although no longer available for sale, this huge masterpiece is representative of the type of painting we wish to buy.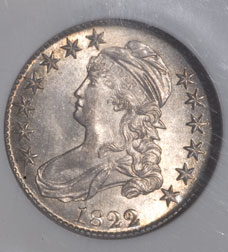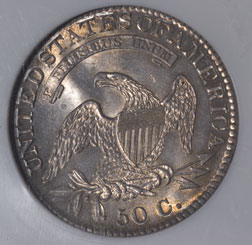 One of the Great Condition Rarity Overdates in the Bust Half Dollar Series
John Reich (USA - 1822)

An 1822 2 over 1 Bust half dollar in NGC MS65. This series is one of the most collectible in U. S. coins. Designed by John Reich, a German immigrant, who was one of the major pioneer engravers of the U.S.mint. He was the first to consistently include the individual denomination on gold and silver coins. While this coin is not for sale it represents the quality we buy.



The Moulders
Charles X. Harris (USA, 1856)

Oil on canvas; 13 x 10 inches.Signed and dated 1884, ll.

Exhibited NAD, 1885. Monumental frame with maker's label

This painting is no longer available but represents the type of genre picture that we wish to acquire.




Wonderful 1810 Large Cent With Major Pedigree
John Reich (USA, 1810 - 1810)

An 1810 large cent, PCGS AU55 from the collections of Milton Holmes, Norweb, and Paul Gerrie


FIRST PRINTING OF THE U.S.CONSTITUTION BY JOHN DUNLAP
Americana U.S.Constitution (USA, 1787)

I bought this in 1987 and sold it through Sotheby's in May of that year. It resold in 1988 and again in November of 2021, bringing $43,000,000!



Nearly Uncirculated Example of a 1795 Lettered Edge, Punctuated Date Half Cent
Joseph Wright (USA, 1795 - 1795)

This beautiful coin is from our half cent collection